Three reasons to use SelfSlice
Print more models with your 3D printer. The quality remains the same as when printing slowly, but the printing time is up to 40% faster.
SelfSlice is a web-based software solution, allowing you to start using it immediately. No need to install or wait for hardware to ship. Simply sign in and start printing fast!
Without SelfSlice, even the fastest 3D printer in the world won't reach its maximum speed. Additionally, you can still use other methods to accelerate 3D printing and combine them with SelfSlice.
possibility to opt out durring first month and pay 9 EUR for 1 month
Unlimited number of optimizations
Priority user support
One account per person
275 EUR with VAT per year
possibility to opt out during first month and pay 30 EUR for 1 month
Unlimited number of optimizations
Priority user support
One account can be shared with an unlimited number of users
Active usage is possible by only one user at a time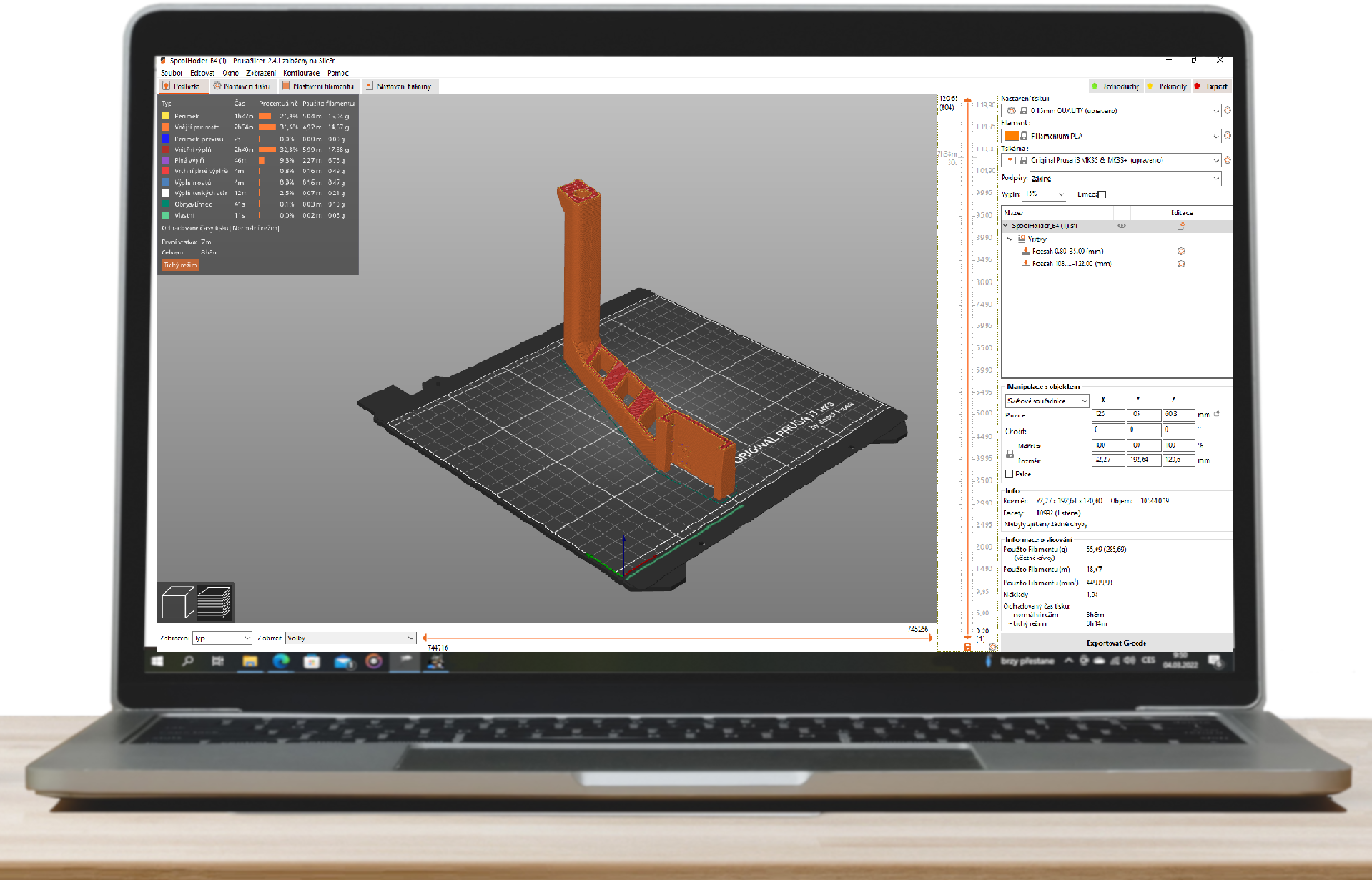 Slice your part using your preferred slicer. You will need to prepare it specifically for SelfSlice optimization, but the process is easy and straightforward. For more information, refer to the On-line manual section.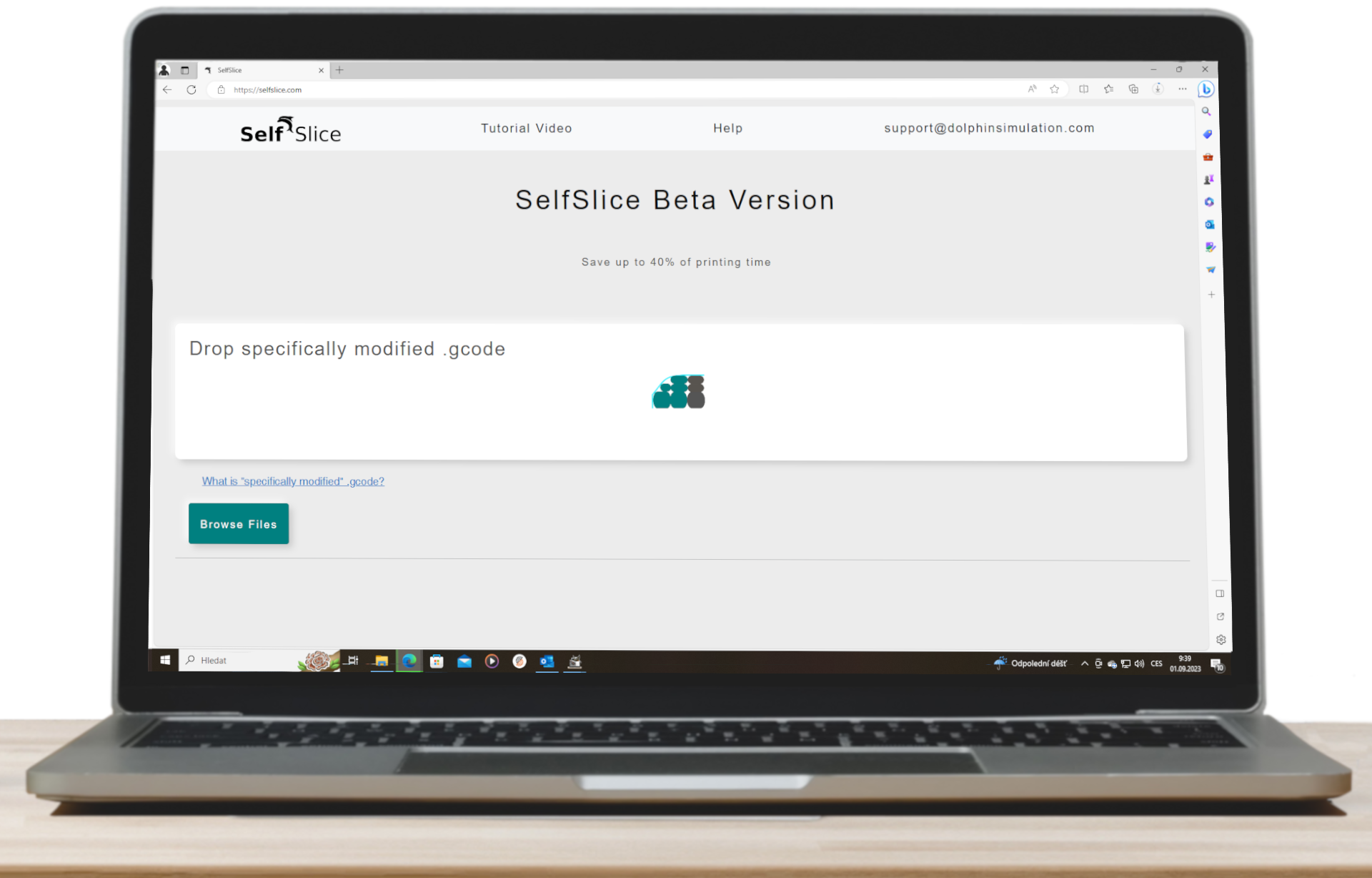 Drag and drop the G-code file into SelfSlice. SelfSlice allows you to maintain the quality of the original print while reducing the printing time.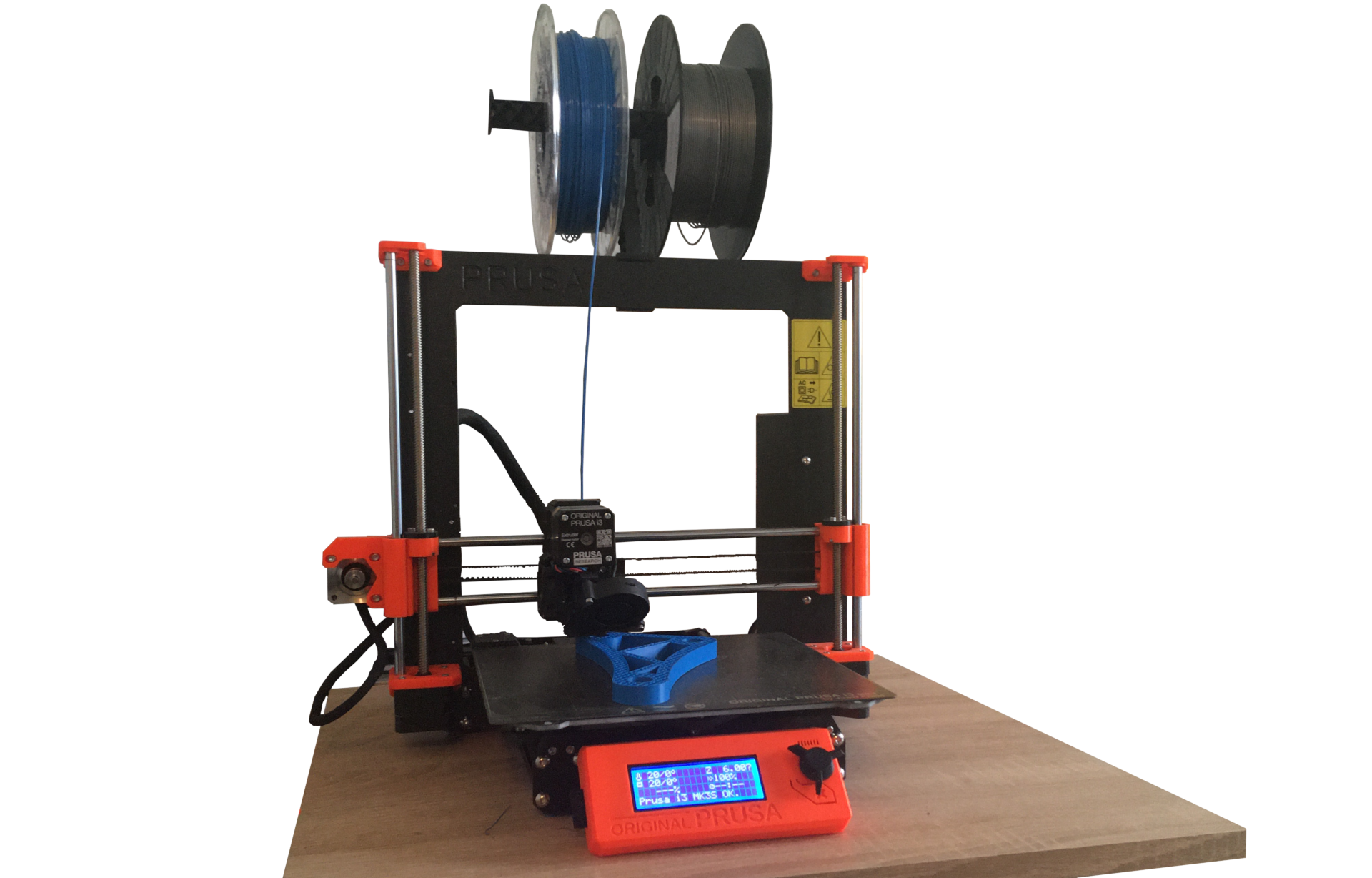 Upload the modified G-code file to your 3D printer. SelfSlice optimizes the G-code to ensure full compatibility with your printer. Simply start printing and enjoy the faster printing time.
A brand new method of speeding up the print
SelfSlice is a web application add-on for slicers, designed to accelerate 3D printing by up to 40% using a special optimization process for G-code. This process adjusts the layer height, reducing it on the outer part of the print to maintain high quality, while doubling it on the inner part for faster printing. As only the outer portion is visible, the difference in quality is barely noticeable. Watch the video below to see a comparison of printing time and quality
We founded our 3D printing startup in December 2021 with the goal of bringing our own 3D printer to market. However, after conducting market research and speaking with customers and investors, we realized that we could help more people more easily by focusing on software. We developed a testing tool that allowed for local sectioning of printouts, and through customer testing in the spring of 2022, we refined a setup method that speeds up 3D printing by up to 40% without sacrificing print quality. As currently the only ones in the world with this new 3D printing method, we gained support from established 3D printing companies and received positive feedback from customers. With the launch of the SelfSlice product, we're excited to enter the market and continue exploring the possibilities of optimizing and improving 3D printing.
1. SelfSlice is the only software solution that allows printing internal perimeters with a different layer height than external perimeters on generic FFF 3D printers. This claim is supported by publicly available data as of June 2023